"Our mission is to save lives, to protect property and our environment and to serve our community."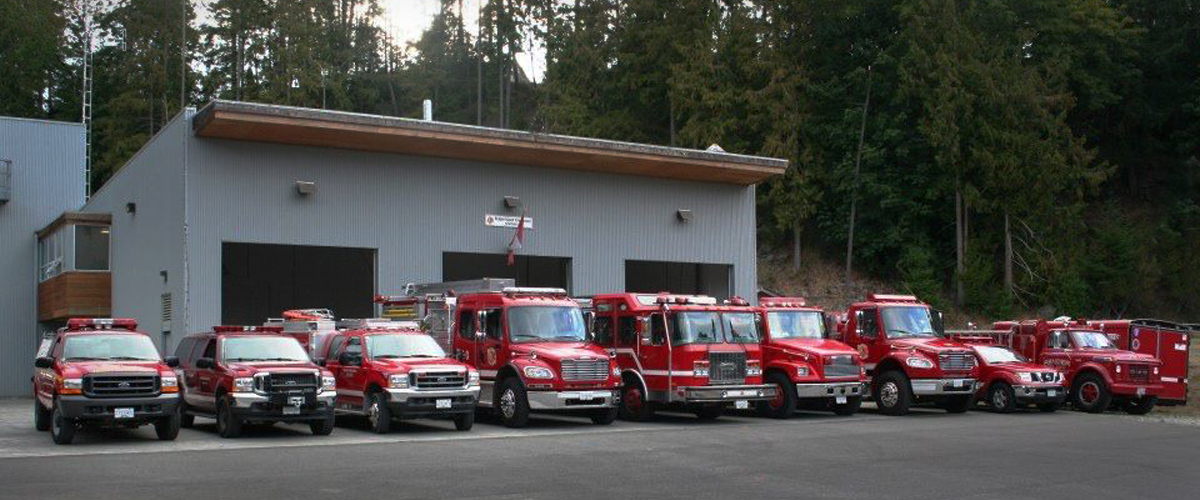 Twenty-five years ago PIFR consisted of one fire hall and one Van and one Fire Truck. We had about two calls per month. Now, we have over 250 calls per year.
Today, PIFR consists of three halls situated to optimize call times and maximize homeowner insurance benefits. And, there are nine emergency response vehicles including three fire engines, one tender (1600 gallon tanker truck) three rescues, one command vehicle and one prevention truck.
In an increasingly complex environment, PIFR has evolved to sustain its highly efficient community-based service by recruiting a much broader spectrum of volunteers ... men and women, from all walks of life, teens to seniors, working together and embracing change.
In order to better deliver on our commitment of service to the community we have grown our force of fire fighters, first responders and support volunteers substantially over the past four years. Today we have 36 active fire fighters and first responders and 48 support crew compared to just 18 active responders and 12 support crew in 2006.
We have come to understand that the best way to make a volunteer force sustainable is to build it on a values-based foundation. Best of all, now we are able to provide a broader range of services to our community. And, we are doing it with a renewed sense of purpose, pride and honour.