Chief Mike Dine's report for June 2020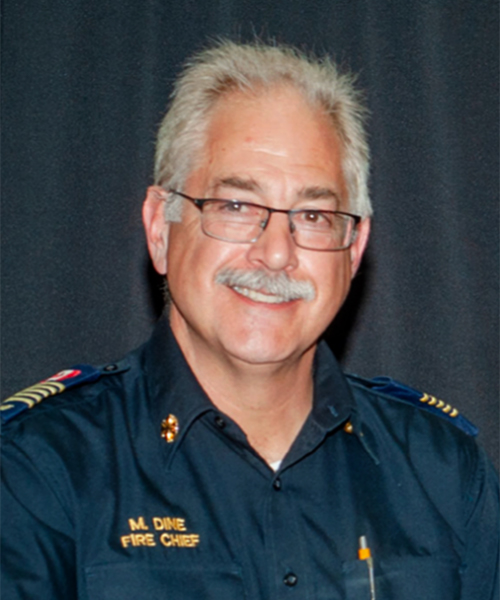 Hello Pender Island, please accept my virtual hugs.
I have just completed my second week as Pender Island's new Fire Chief. I would like to extend a special thanks to Chief Charlie Boyte for his huge assistance during the handing over of the reins. Transferring a lifetime of information is no easy feat as he leaves behind very big shoes to fill.
The past two years away from Pender Island have taught me many things. The most important thing I have learned, is that you do not truly appreciate what you have until you no longer have it. As my Dad always says, "You never miss the water until the well runs dry."
The amazing quality of our Emergency Services on this island is second to none. They provide professional, capable, caring and compassionate delivery of service to our community all day every day.
I also learned that Pender Island is more like a big family than it is a group of farms, residents, and businesses. Kelly and I have a new appreciation for our Pender Island family. The incredibly warm welcome home has filled our hearts. Thank you.
Now to business
Pender Island Fire Rescue continues to have a year to date call volume approximately 38% higher than last year at this same time - 96 calls as of April 30.
We are still maintaining distancing and hygiene protocols while responding to our emergencies. Training events and meetings are being held regularly via zoom meetings.
We continue to follow the provincial requirement to shut down burning during the COVID-19 crisis. We will be attempting to establish a chipping program to help us to get rid our spring clean wood debris. Check for upcoming information on our website at www.penderfire.org.
As the province begins to slowly open, we to will start to have small group training sessions and meetings, of course while continuing to maintain safety protocols.
Until next month, thank-you for being Safe and Kind!
Fire Chief Mike Dine
Previous Reports
2020
2019
2018
2017
2016
2015
2014
2013
2012
2011
2010
2009